Pete Docter is the Oscar-winning director of "Monsters, Inc.," "Up," and "Inside Out," and Chief Creative Officer at Pixar Animation Studios. He is currently directing Pixar's feature film "Soul" with producer Dana Murray, which is set to release June 19, 2020.
Starting at Pixar in 1990 as the studio's third animator, Docter collaborated and help develop the story and characters for "Toy Story," Pixar's first full-length animated feature film, for which he also was supervising animator. He served as a storyboard artist on "A Bug's Life," and wrote initial story treatments for both "Toy Story 2" and "WALL•E." Aside from directing his three films, Docter also executive produced "Monsters University" and the Academy Award-winning "Brave."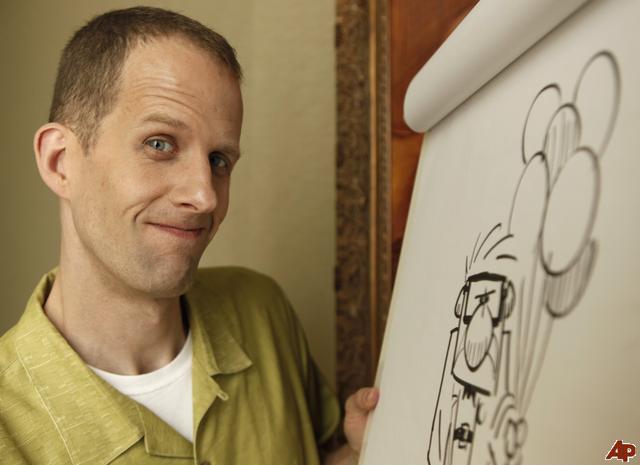 Docter's interest in animation began at the age of eight when he created his first flipbook. He studied character animation at California Institute of the Arts (CalArts) in Valencia, California, where he produced a variety of short films, one of which won a Student Academy Award. Those films have since been shown in animation festivals worldwide and are featured on the "Pixar Short Films Collection Volume 2." Upon joining Pixar, he animated and directed several commercials, and has been nominated for eight Academy Awards including Best Animated Feature-winners "Up" and "Inside Out" and nominee "Monsters, Inc.," and Best Original Screenplay for "Up," "Inside Out" and "WALL•E." In 2007, "Up" also was nominated for a Best Picture Oscar by the Academy of Motion Picture Arts and Sciences.
pixar.com